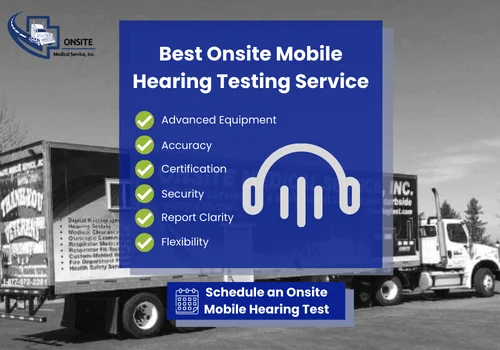 With the plethora of local mobile hearing testing companies to choose from, it can be difficult to compare and narrow down your options. Fortunately, our team at Onsite Medical Service, Inc. has put together a few pointers to keep in mind while you search for an onsite mobile hearing testing service that works for you.
Advanced Equipment
Onsite mobile hearing test equipment is the backbone of the service, so it should be state of the art. Whether it's audiometers, medical vans or trucks, or individual hearing booths, make sure that your shortlist has the latest audiometric equipment.
Accuracy
Quickly picking out the first mobile hearing testing service you see online will do your company no favors. Instead, check to see whether the company takes steps to ensure accuracy. Do they have individual sound rooms? How often is the equipment calibrated?
Certification
Work with an expert when giving your employees a mobile hearing test. Make sure the technicians are Council for Accreditation in Occupational Hearing Conservation (CAOHC) certified.
Security
What are you looking for in terms of physical and digital security? Once you have an idea, when you do reach out, you'll be ready with questions. For example, do they encrypt emails that contain reports?
Report Clarity
A quality mobile hearing testing service provider will go over your company's hearing test results in it's entirety and by a certified Audiologist.
Flexibility
One of the biggest draws of an onsite mobile hearing test is the convenience. While this is a great benefit, make sure you're able to schedule mobile hearing tests at a time that works for your company.
Schedule an Onsite Mobile Hearing Test
At Onsite Medical Service, Inc., we provide superior onsite testing and always put our customers first. Our expert staff is ready to answer your questions and provide a quote, so contact us today.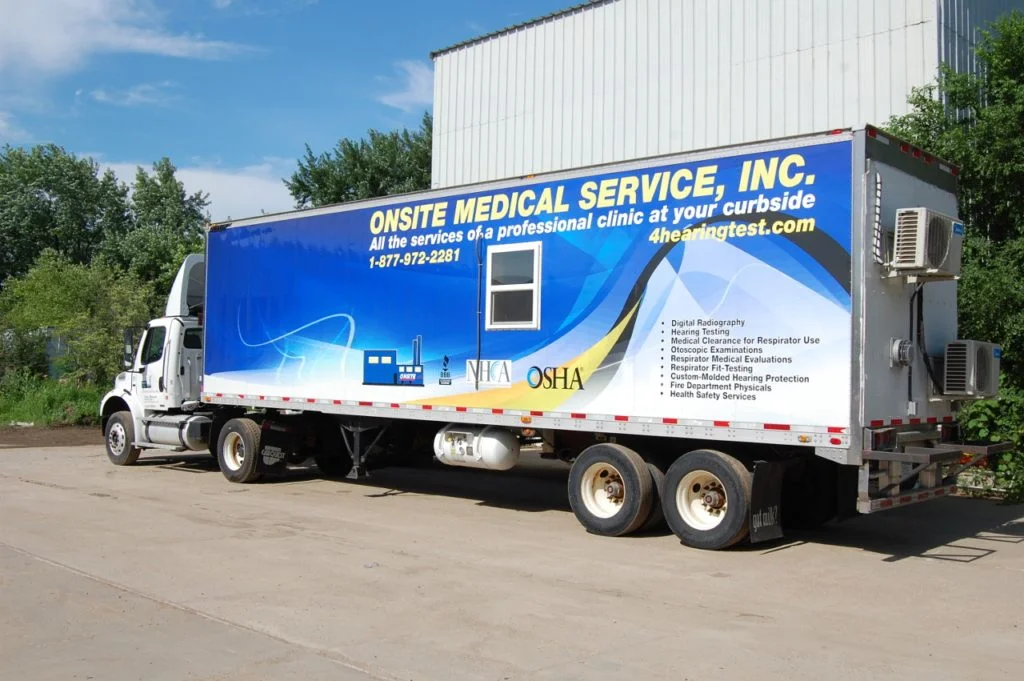 Established in 2001 and providing service to over 900 manufacturing clients in 20 states. Onsite Medical Service will save you valuable time and money by bringing all the services of a professional clinic to your curbside in a state of the art mobile medical van. Your employees will notice the difference!