Onsite Medical Service will bring a team of medical personnel on-site to perform Silica Medical Surveillance.
Often times this can be done at a great discount from sending your employees off-site to a local provider.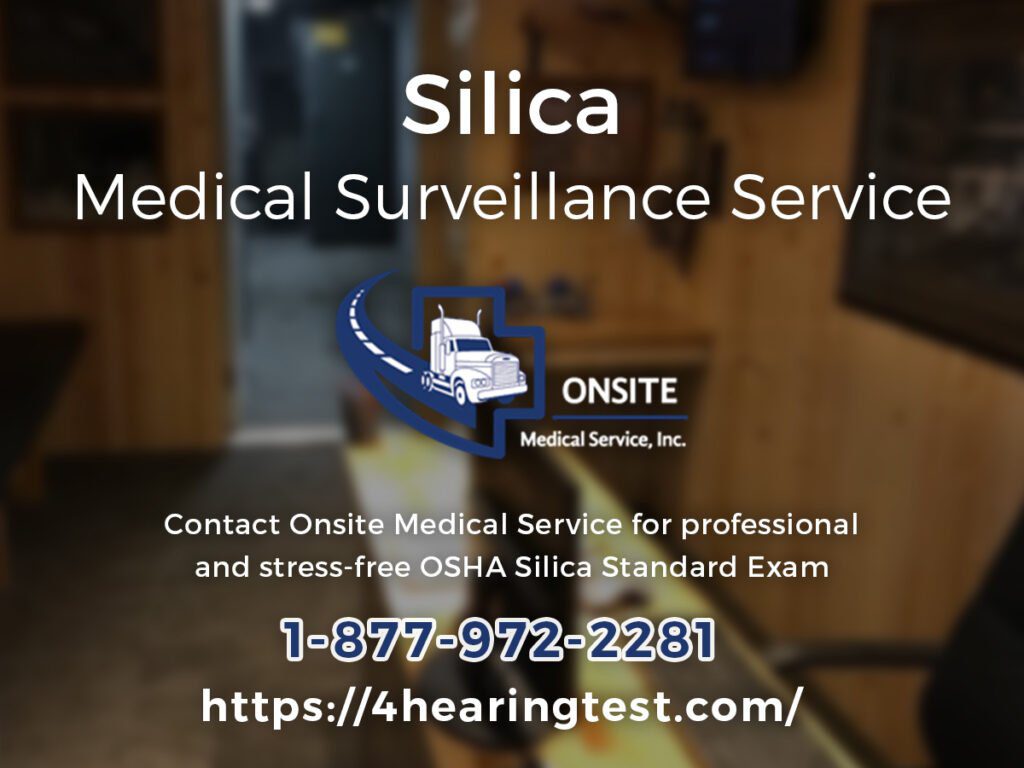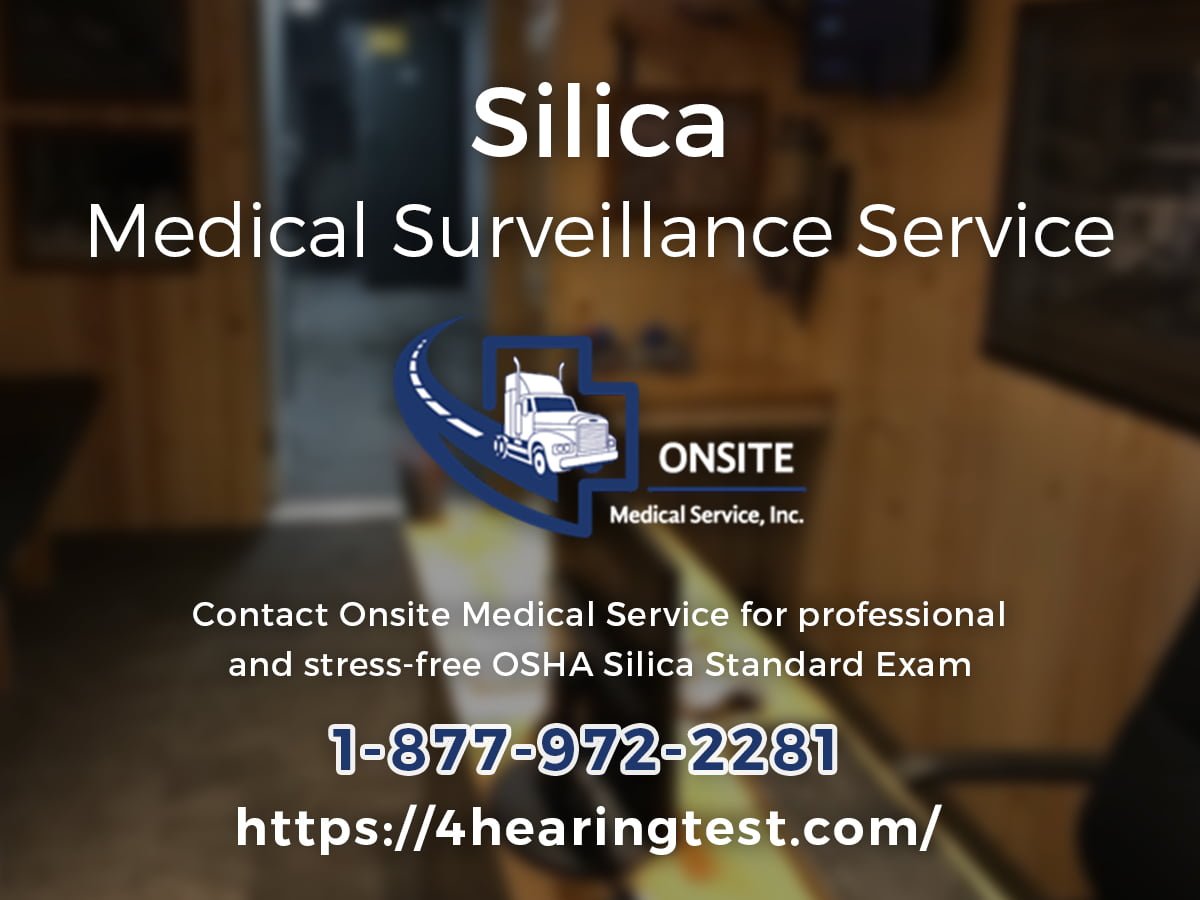 Silica Medical Surveillance
Testing includes physical exam by Physician, TB testing, Pulmonary Function Testing and Chest X-ray. A radiologist who is a NIOSH certified "B" Reader will review the x-rays and transmit all the information to the Physician. A written medical report is provided following the testing specific to OSHA 1926.1153 requirements.
Want to learn more about Silica Medical Surveillance?
OSHA Silica Medical Exam
OSHA Silica Standards